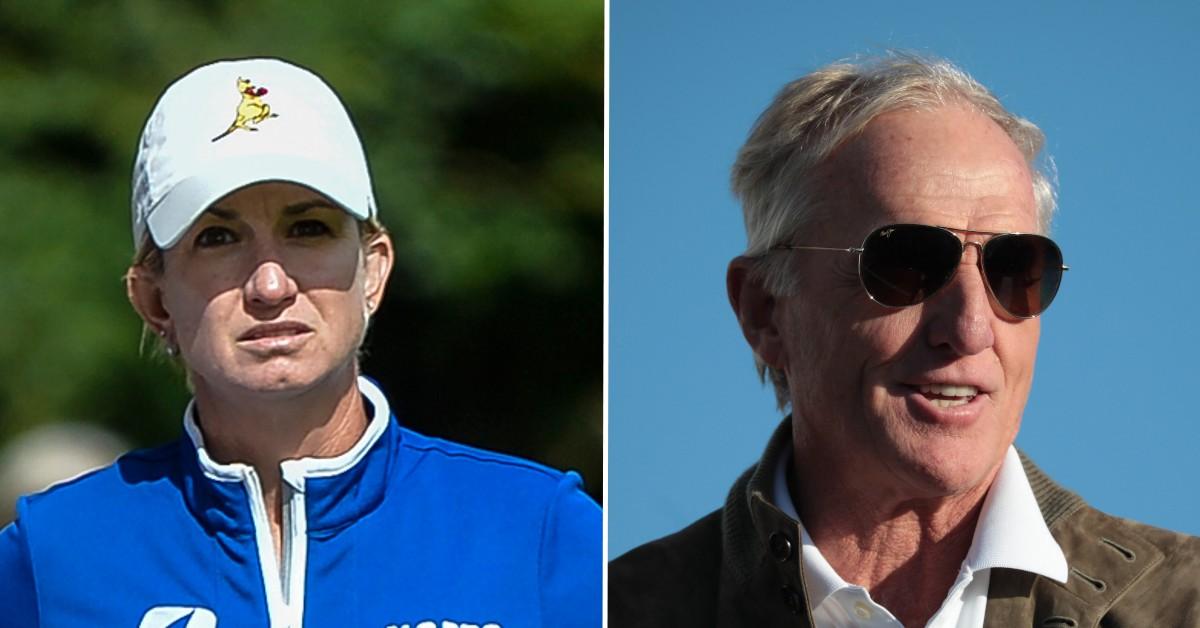 Karrie Webb Voices Concerns For LPGA Future, Criticizes Greg Norman
In an appearance on Golf Today, LPGA veteran Karrie Webb shared her thoughts on what the repercussions of LIV Golf could have on the future of the LPGA Tour.
"In the women's game it's really hard, because obviously you want as many women to have the opportunity to play the game, but as women, I feel like we should be standing with all women," the Australian native said. "And the treatment of women in Saudi Arabia, we shouldn't be supporting that."
Article continues below advertisement
The recently formed tour is funded by the Saudi Arabia Public Investment Fund, which is controlled by Crown Prince Mohammed bin Salman, the country's leader since 2015.
The LPGA was quick to shoot down a statement made in May by LIV Golf CEO Greg Norman that when both LPGA and LET tours were approached with a "substantial investment" from the Saudi-backed tour, it was declined. The response simply read, "The LPGA Tour has not received an offer from LIV Golf."
Webb, who once idolized fellow Australian golfer Norman, tweeted in response, "The little girl in me just died well and truly!!"
When asked if she still felt the same during her interview with Golf Today, Webb replied "she's still well and truly dead."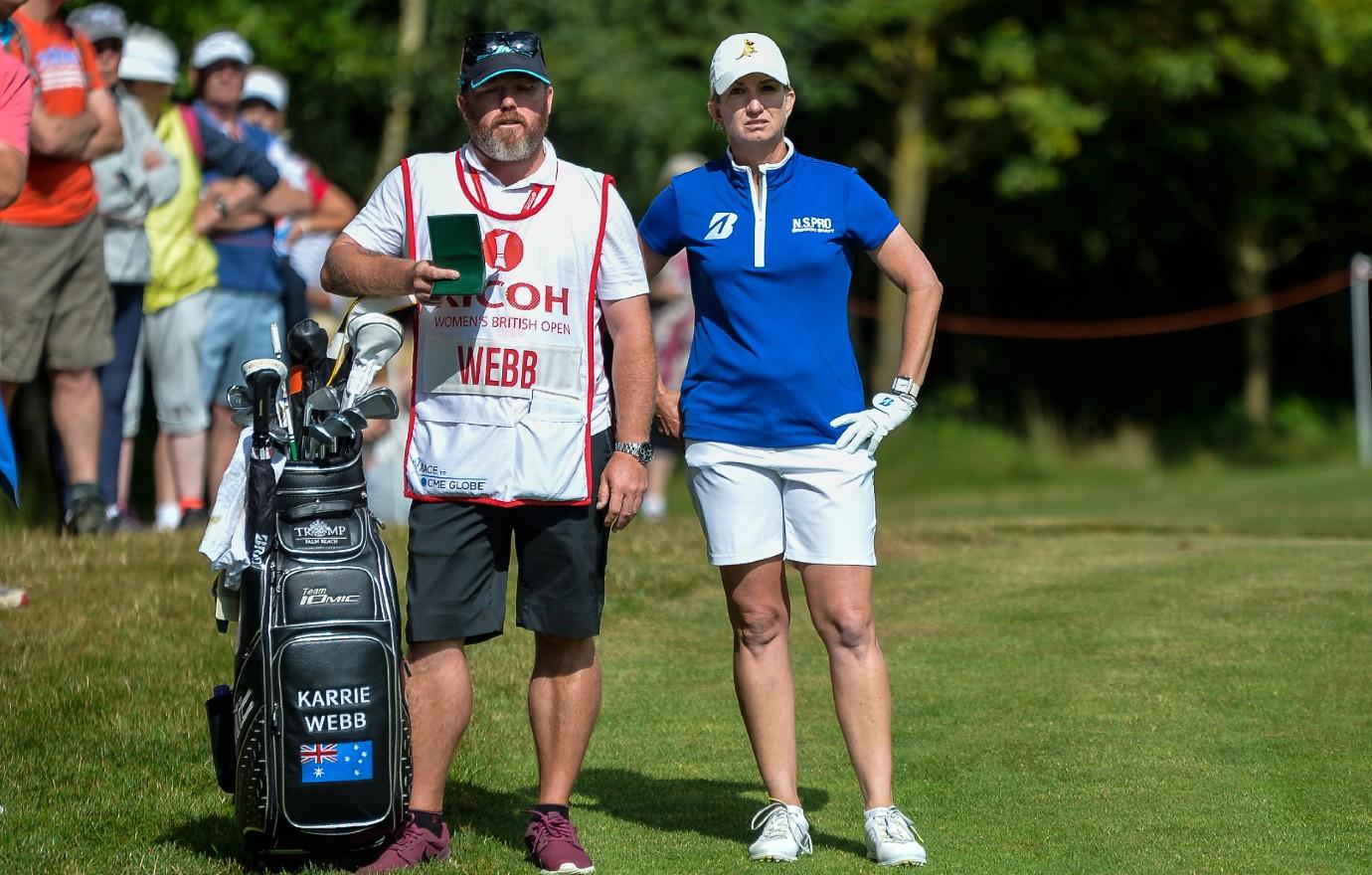 Article continues below advertisement
"Meg Mallon said it the best at the beginning of the year," Webb continued. "When our founders started this tour [LPGA], they refused to play at clubs that didn't allow Black players or Hispanic players, and they needed to play every opportunity they could and they still refused to do that. So I feel like when we say, 'act like a founder,' we really need to take a page from that book."
Moral integrity has quickly become a topic of debate amid the introduction of the Saudi-back LIV tour, and while record-breaking salaries seem to be enough to sway PGA pros like Dustin John, Phil Mickelson, Bryson DeChambeau and Patrick Reed, it's not enough to compromise what the LPGA stands for, according to Webb.
However, she understands the appeal of higher payouts to younger players.
"I feel for younger players that … feel the need to go there," continued the winner of 41 career titles. "I understand that. I think if I was a younger player with no money in my pocket, I'd probably be going, but from my standpoint, and the age that I'm at, you know, I feel like as women we need to stand together."
Webb nailed a sentiment that is felt by many on the LPGA and LET tours, who face funding and sponsor support discrepancies in comparison to treatment of PGA athletes. Current LPGA golfer Alison Lee shared her feelings on the lack of support for female golfers and what an increase in funding from LIV could mean to her sport.
"To be honest with you, it's hard to compare what the partnership that Aramco Series has with the women versus what's going on with the men," said Lee. "It's apples and oranges. The women on the LET, they play for almost nothing."
The former UCLA student athlete and LIV Golf supporter continued, "A million-dollar purse for them is huge, absolutely huge. It's almost life-changing for some of those girls when they make a big check at the end of the week."
Article continues below advertisement
Lee went on to compare the current reality of life on the women's tour versus the luxuries her male peers enjoy.
"I feel like on the men's tour, you don't have guys rooming every week with another player; you don't have them sharing an Airbnb; you don't have them sharing a rental car, staying at host families every week," she noted.
The statement can be felt when looking at the recent excitement from LPGA athletes who participated in the recent KPMG Women's PGA Champion, which was held at Congressional Country Club in Bethesda, Maryland. The event offered perks almost unheard of to women's golf, though it's the standard for men's tournaments.