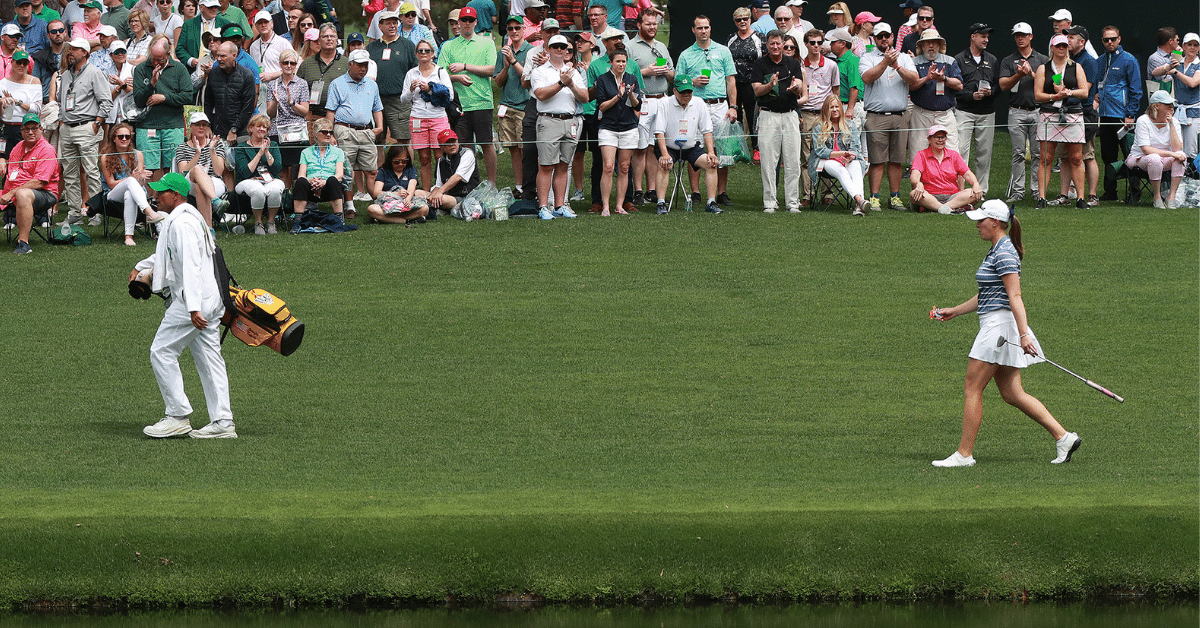 The LPGA Q School Series: Everything You Need To Know About The Qualifying Process
In order to earn an LPGA tour card, an athlete must travel down a long and uncertain path riddled with mental and physical tests. Part of the qualifying process for the LPGA includes the Q School and Q-Series. The Q School Stage I is officially underway at Mission Hills and will conclude Sunday, August 21 (pending rain delay, the final round will be moved to Monday, Aug. 22).
As LPGA tour status hopefuls have their sights set on passing onto Stage Two and eventually the Q-Series, we're breaking down the qualifying process that the next generation of female professional golfers endure on their way to the LPGA and Epson tours.
Article continues below advertisement
What Is The LPGA Q School?
The Q School, also known as Qualifying School, is a strenuous and costly multi-phase process that leads up to the Q-Series, which grants LPGA tour status to top performers. The Q School is intended to ultimately graduate 45 players to the LPGA tour through a series of tournaments carried out in three stages.
Stage I: A 72-hole format held Aug. 18-21 at Mission Hills. Players must compete as amateurs and will be required to play rounds on the Dinah, Palmer and Shadow Ridge courses. A cut will be made after 54 holes to determine who will compete during the final round on the Dinah course and advance to Stage II. Read the Stage I fact sheet here.
Stage II: A 72-hole no-cut format held Oct. 18-Oct. 21 at Plantation Golf and Country Club. Players who qualified through Stage I or are exempt to Stage II can compete in Stage II as an amateur, however, they must turn professional prior to the Q-Series. Players who compete in Stage II but do not qualify for Q-Series will receive Epson Tour status. A minimum of the top-30 scores and ties will be advanced from Stage II to Q-Series. To learn about criteria for Stage II qualification exemptions, click here.
Q-Series: Two tournaments held consecutively on Dec. 1-4 and Dec. 8-11 at Magnolia Grove Golf Course and Highland Oaks Golf Course, respectively. Q-Series players must declare their professional status prior to the event. The 144-hole format features a cut after week one. A minimum of the top-45 scores and ties earn 2023 LPGA tour status. Q-Series exemptions and tour card status qualification facts can be found here.
The Q-Series Final Stage
The final stage of Q-School is the Q-Series tournament. The 144-hole format includes eight consecutive rounds over two weeks, with a cut made after week one. The Q-Series determines the fate of a minimum of 45 athletes who 'graduate' from Q School. Graduates receive Category 14 eligibility for the upcoming season, which guarantees access to 60% of the LPGA tour events (excluding majors, invitationals and non-cut tournaments). In addition to updating professional status requirements, a 2018 exemption for college athletes has been removed.
Q-Series 2022 Tournament Updates
Starting this year, college players will not be allowed to compete in the Q-Series as amateurs nor will they be eligible to defer their tour status until after graduation. Factors determining the update for collegiate players is an effort to level the Q School playing field while recognizing that the purpose of the process is to ultimately turn professional.
In a press release regarding the Q School updates, Chief Tour Business and Operations Officer of the LPGA, Brian Lesky stated, "Ensuring all competitors have made the same choice to be a professional player elevates the Q-Series competition and creates the most appropriate options for athletes at different stages of their careers."