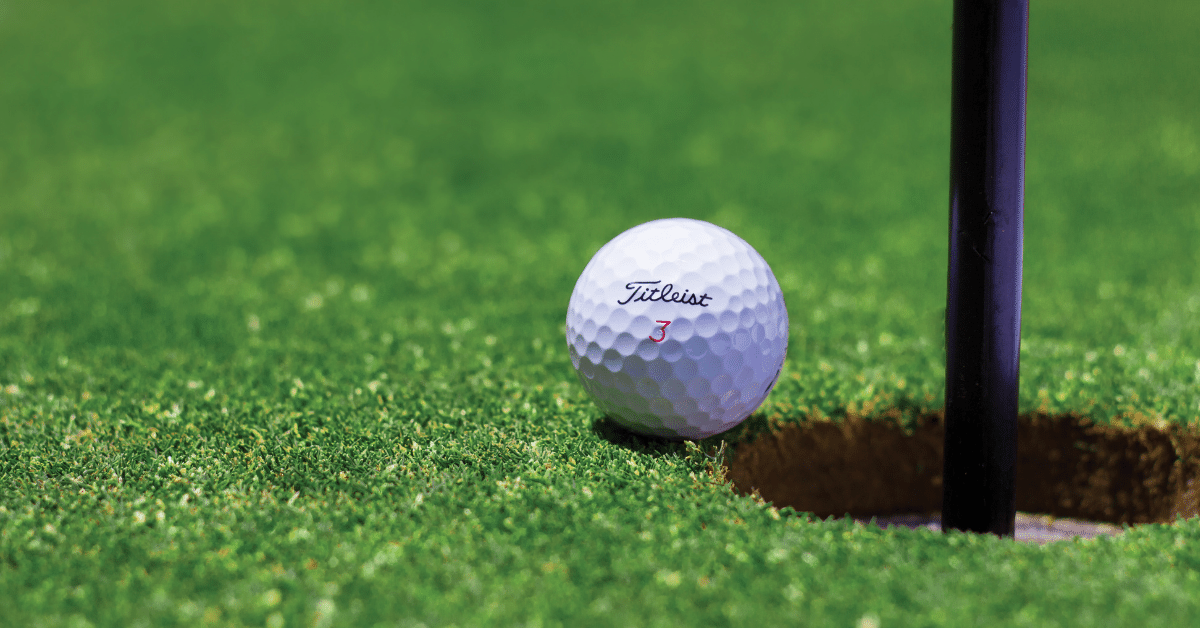 Golf Clubs 101: Get To Know The Mallet Putter And Why It's Best For Beginners
All products featured on Women's Golf Journal are independently selected by our editors. However, when you buy something through our retail links, Women's Golf Journal may earn an affiliate commission.
One of the most intimidating factors of getting started playing golf is understanding the purpose of each club and when to use them. Finding a good putter can be tricky, especially considering how crucial a solid putter can be in an intense match. When shopping for a new putter, you've likely come across mallet and blade styles — but which is best?
Often times, beginner golfers are told to use the clubs they're most comfortable with. While this is good advice for acquainting yourself with your clubs, it can lead to developing habits that are harder to break further down the line in your golf journey, so it's good to practice with all the clubs in your bag. To help you get started with that understanding, we're breaking down what's inside a golf bag in our Golf Clubs: 101 series. Without further ado, let's kick it off with the mallet putter and why you should opt for a mallet style.
Article continues below advertisement
Mallet vs. Blade Putters
One of golf's great debates is whether or not to use a mallet or blade style putter. Ultimately, the correct decision relies solely on the individual golfer, however, there are several benefits that a mallet putter offers that blade styles fall short of.
Mallet Design
What makes a mallet putter a mallet is the club head and club face's shape and size. Traditionally, a mallet putter features a larger club head around the club face area. Mallet putter designs often feature a semi-circle club head shape that extends further behind the club face, but mallet putters can also include a larger square or more round design. Due to the nature of a mallet putter, a greater degree of accuracy when striking the ball is possible as the club features a larger 'sweet spot' on the club face. The same size factor can also be attributed to improvements in alignment and weight that can cause a ball to roll farther using less force.
Blade Design
Blade putters differ from mallet designs in that they are much slimmer and feature a narrow club face. Due to a longer rather than wider club face design, the sweet spot is reduced, thus requiring more accuracy to strike the ball in the intended area. For this reason, a blade design is popular among experienced golfers who have a better handle on feeling their putts, positioning and accuracy.
Why Mallet Putters Are Best For Beginners
Simply put (or putt) mallet designs are more forgiving, which is necessary for beginner golfers. Of the many factors that contribute to learning golf, mental blocks and frustration can quickly turn a fun new hobby into a dreaded chore.
As previously stated, many professional and experienced golfers use a blade design. They're comfortable choosing a blade due to years spent on the course perfecting their approach, swing and mental assessment of a shot. Because experienced golfers can recall muscle memory and hands-on experience, disadvantages of using a blade putter, such as decreased accuracy, weight distribution and alignment, can more easily be managed and corrected. For those new to golf, this wealth of information is not readily available to them, which is why the forgiving nature of a mallet design can be encouraging.
Mallet putters are good for beginner golfers as they'll be able to make better putts while learning putting techniques before graduating to a more sophisticated club.
Article continues below advertisement