Nelly Korda Takes Home Individual Championship At Aramco Series Sotogrande
It was a battle of the Korda sisters for the individual title at the Aramco Team Series - Sotogrande held at the La Reserva Club in Sotogrande, Spain — but in the end, Nelly Korda prevailed over her big sibling to take home a victory in the individual play series.
The 24-year-old began her final round of individual play on Saturday 7 strokes behind her sister and the individual group leader, Jessica Korda. With odds stacked against her, she made an incredible run to the top of the leaderboard.
"I'm super excited to win," said Nelly. "I haven't won this year, so it feels nice to get a win under my belt but I'm also very sad as it wasn't the day Jess was expecting."
Article continues below advertisement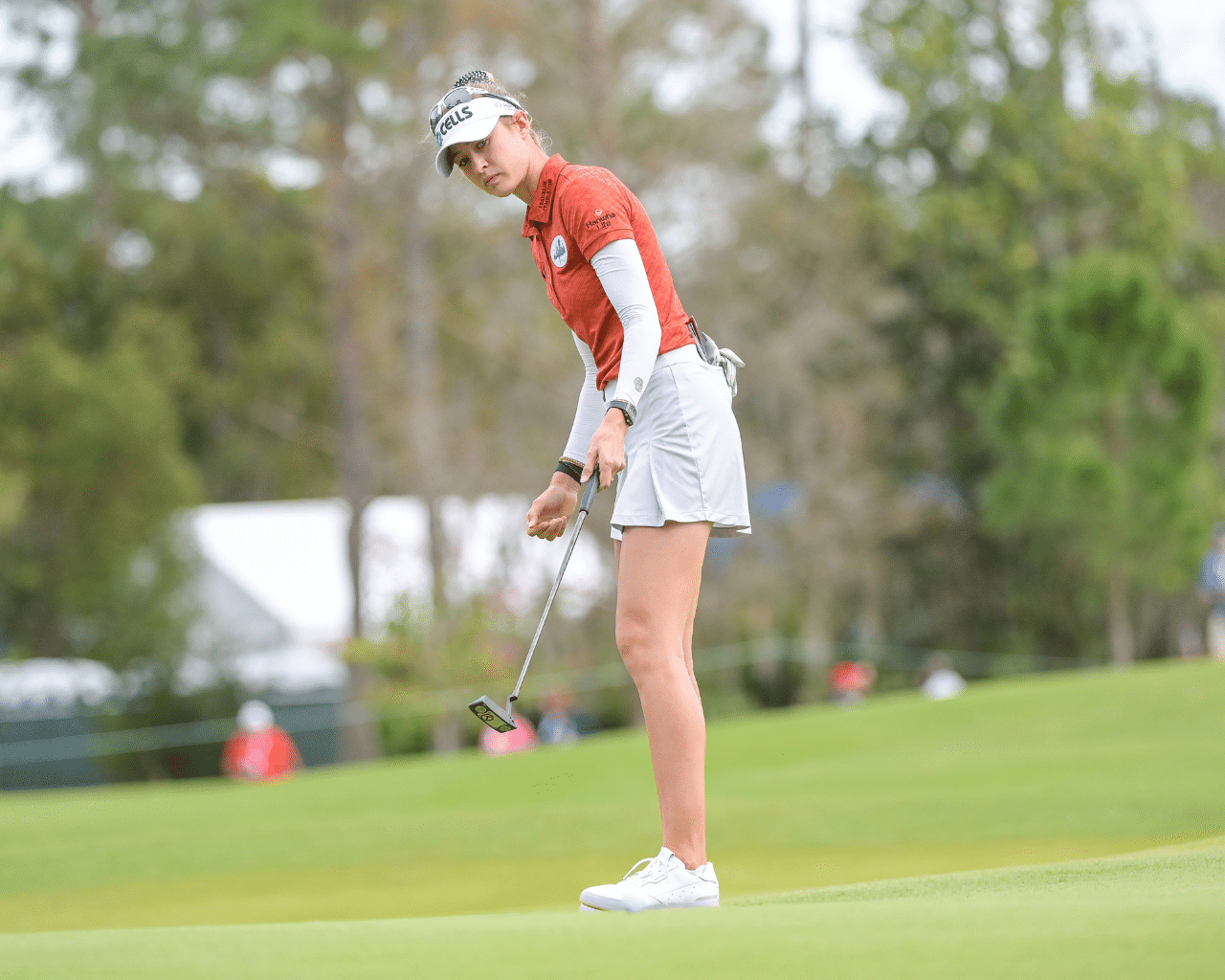 Knowing she would need to make up at least seven strokes to share the lead with sister Jessica, Nelly set out on Saturday focused on her goal.
A par putt kicked off her front nine but was followed with a bogey on No.2. The blunder was followed by a series of pars until back-to-back birdies rained down on No.7 through No.9.
Article continues below advertisement
"I got a little unlucky on number two. I was right behind a tree in the fairway. I bogeyed that hole, so I was over par for the majority of the front nine, but I went on a little nice run," Nelly noted of her opening nine holes.
She continued, "I had two turkeys on the scorecard, which was nice. I just stuck to it and told myself that there is a lot of opportunities out there and hopefully I can capitalize on them."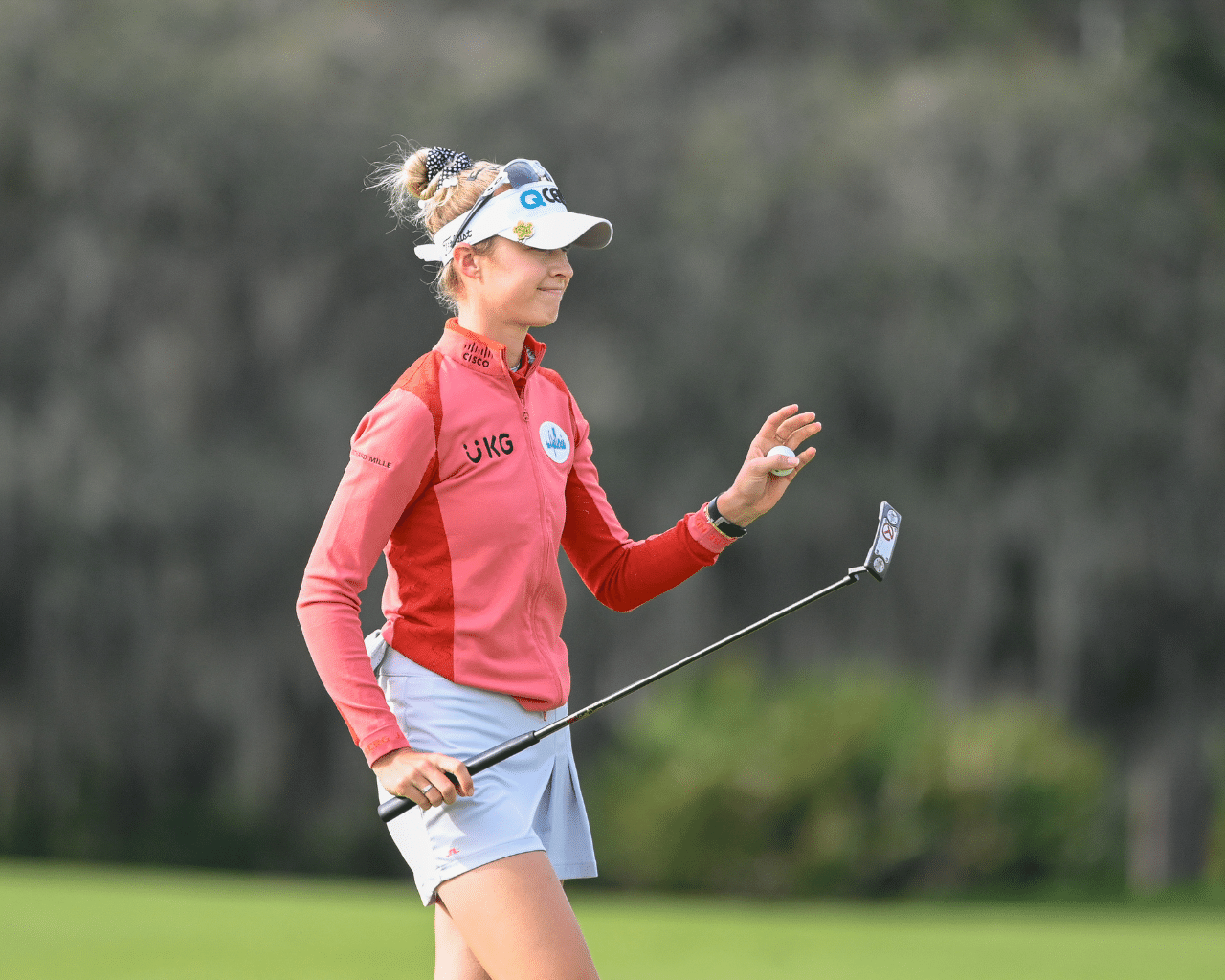 Article continues below advertisement
Another series of birdies followed on the back nine on No.12 through No.14. Another birdie on No.16 and a late eagle on No.18 pushed the star to victory as she finished her final round of 67 to bring her to 13-under after the 54-hole series concluded.
"The first two days were a bit loose; today was a little bit more intense playing with two other competitors in the final group and being pretty close to the lead," said Nelly. "We were kind of going back and forth with the lead, but it's so fun playing those first two days with the team. It gives you a little bit different aspect of golf. I enjoyed it."
While one sister was busy with an intense back-and-forth round hoping to add another win in her record book, the other was unraveling.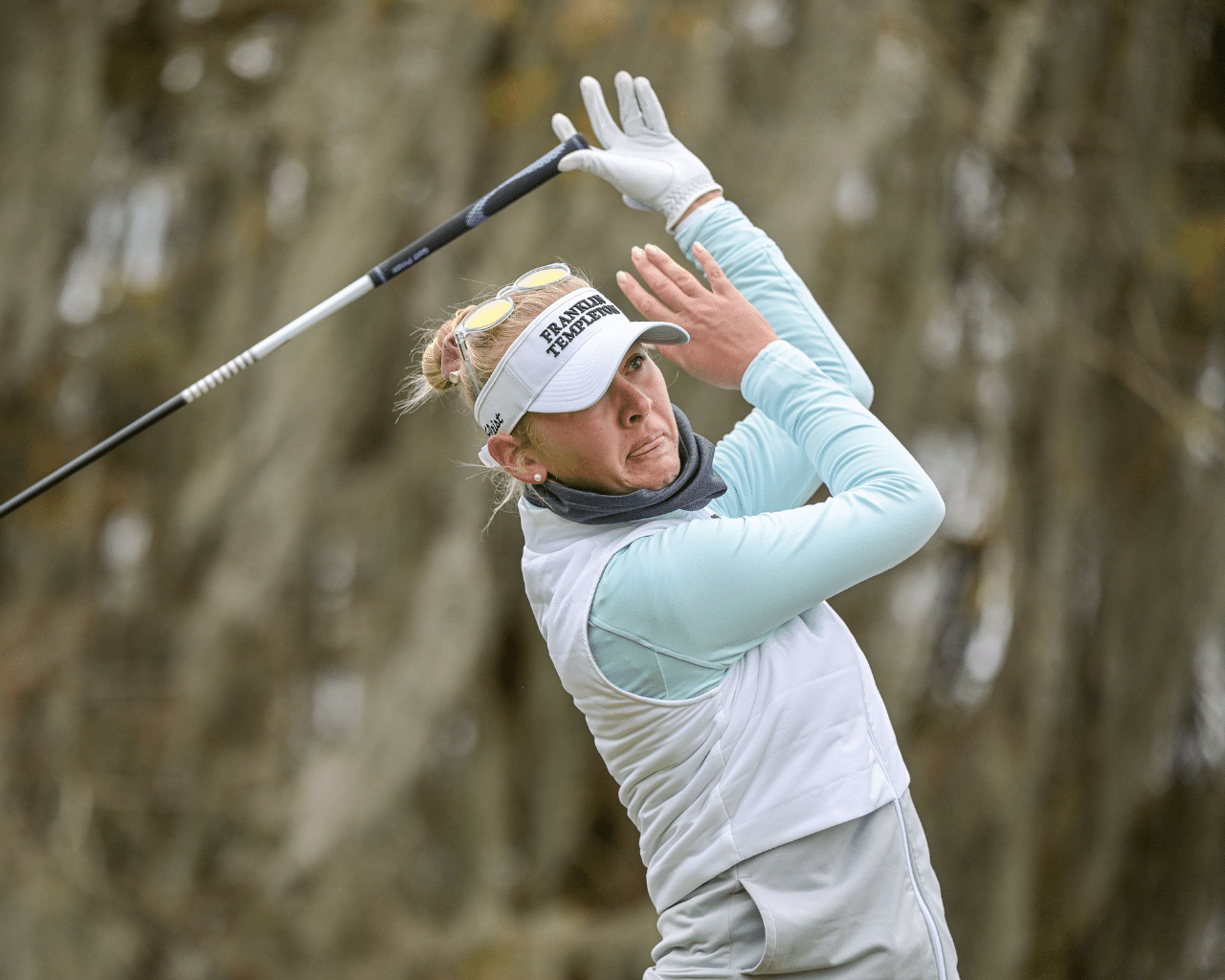 Article continues below advertisement
Jessica had previous rounds of 61 and 68, respectively, heading into Saturday as the solo individual leader. Team Korda, which she was captain of, was also enjoying success in the group series. While everything looked to be tracking well, a final round of 71 allowed her younger sister to take control of the driver's seat.
Jessica had a hot start to her final round as she fired back-to-back birdies to open the front nine. Despite this, a whopping four bogeys during her front nine proved too difficult of a feat to overcome. To add insult to injury, another three bogeys and a double bogey on No.17 would ultimately be the downfall for the oldest Korda sister.
"I guess we were hoping for a bit more of a battle going down the stretch, but it's golf and that sometimes happens," younger sister Nelly remarked following her individual win.
When all was said and done, Jessica finished tied for third in the individual series alongside Pauline Roussin and Ana Pelaez Trivino.