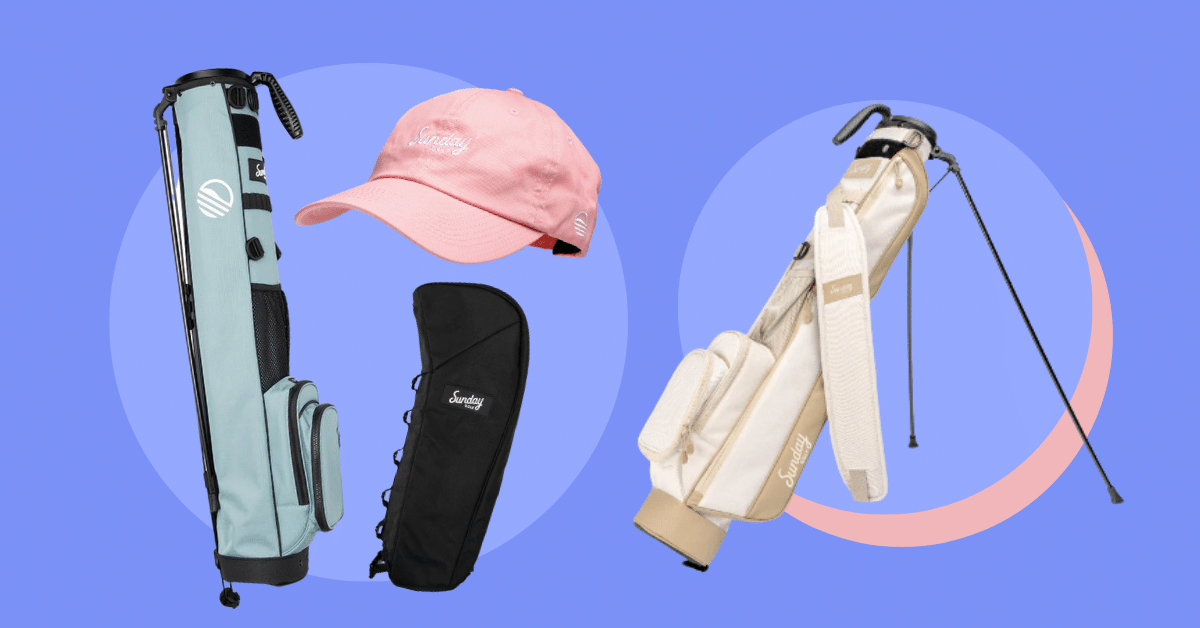 Score Sunday Golf On Sale For A Limited Time — Shop Now
All products featured on Women's Golf Journal are independently selected by our editors. However, when you buy something through our retail links, Women's Golf Journal may earn an affiliate commission.
Article continues below advertisement
Thanks to their sleek and stylish line of golf bags and accessories, Sunday Golf has made quite a name for itself in the industry. The Sunday Golf bag collection alludes to it's namesake and is designed for when you need a few clubs and an afternoon tee-time. The compact bags are lightweight but do not compromise on functionality or features in their designs. Continue reading to discover Sunday Golf bags and accessories, why we love the brand and shop our top picks currently on sale.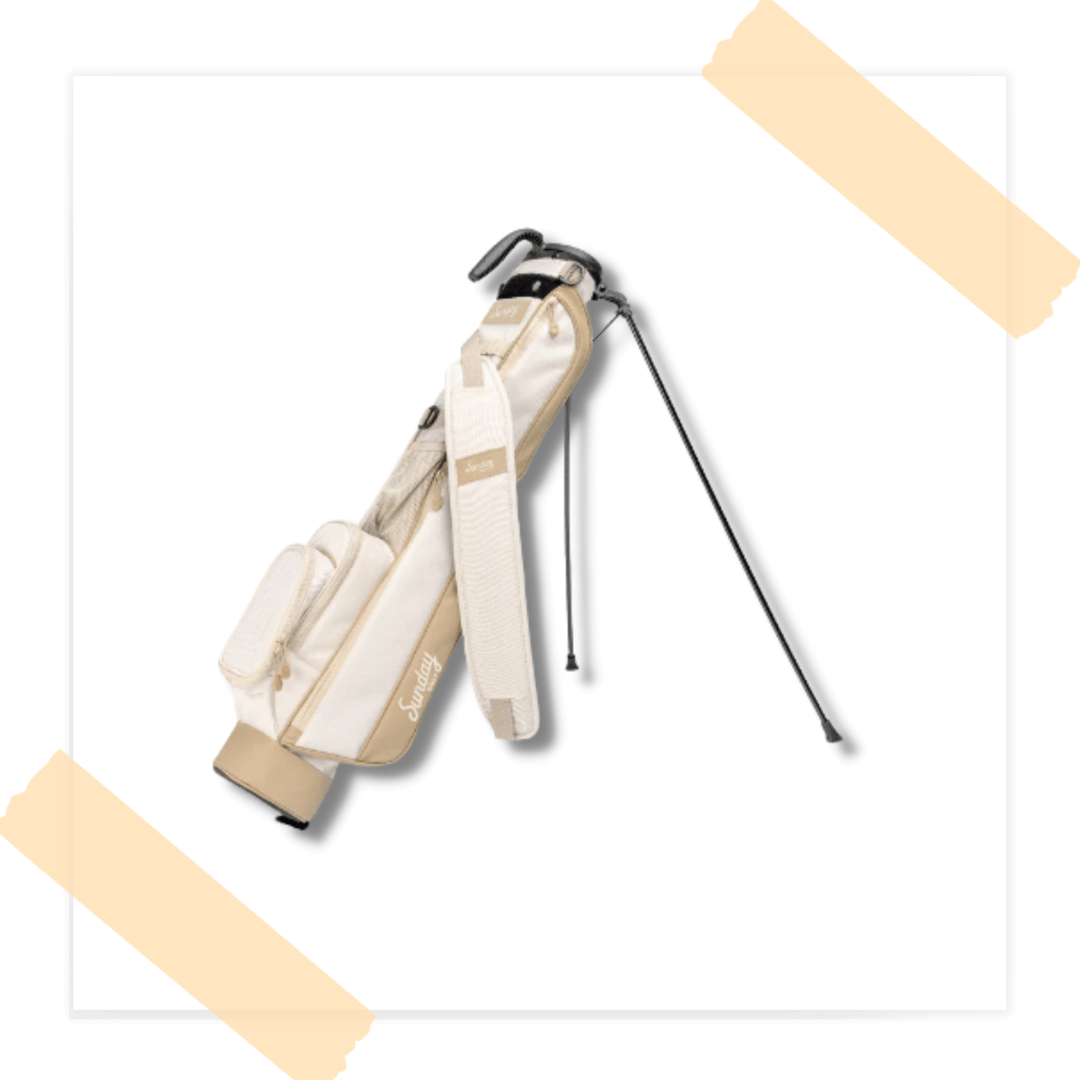 SHOP NOW
LOMA Bag in Toasted Almond retails on sale for $119.99 at sundaygolf.com.
Ill-fitting bulky bags are a common peeve faced by many women who play golf. Before the LOMA bag by Sunday Golf, few options were available that combined style and ease of use, while remaining affordable for any level of golfer. Thanks to the LOMA, you can carry all the essentials plus up to seven clubs in the bag that weighs less than 2 pounds. No, you did not misread that — the Loma weighs in under 2 pounds, making it one of the lightest gear options for players. In addition, the LOMA features a built-in Dualflex technology kick-stand that's perfect for a day spent on the range. An insulated built-in cooler pocket keeps your favorite drinks cold while the velour-lined pockets and compartments protect valuables.
Article continues below advertisement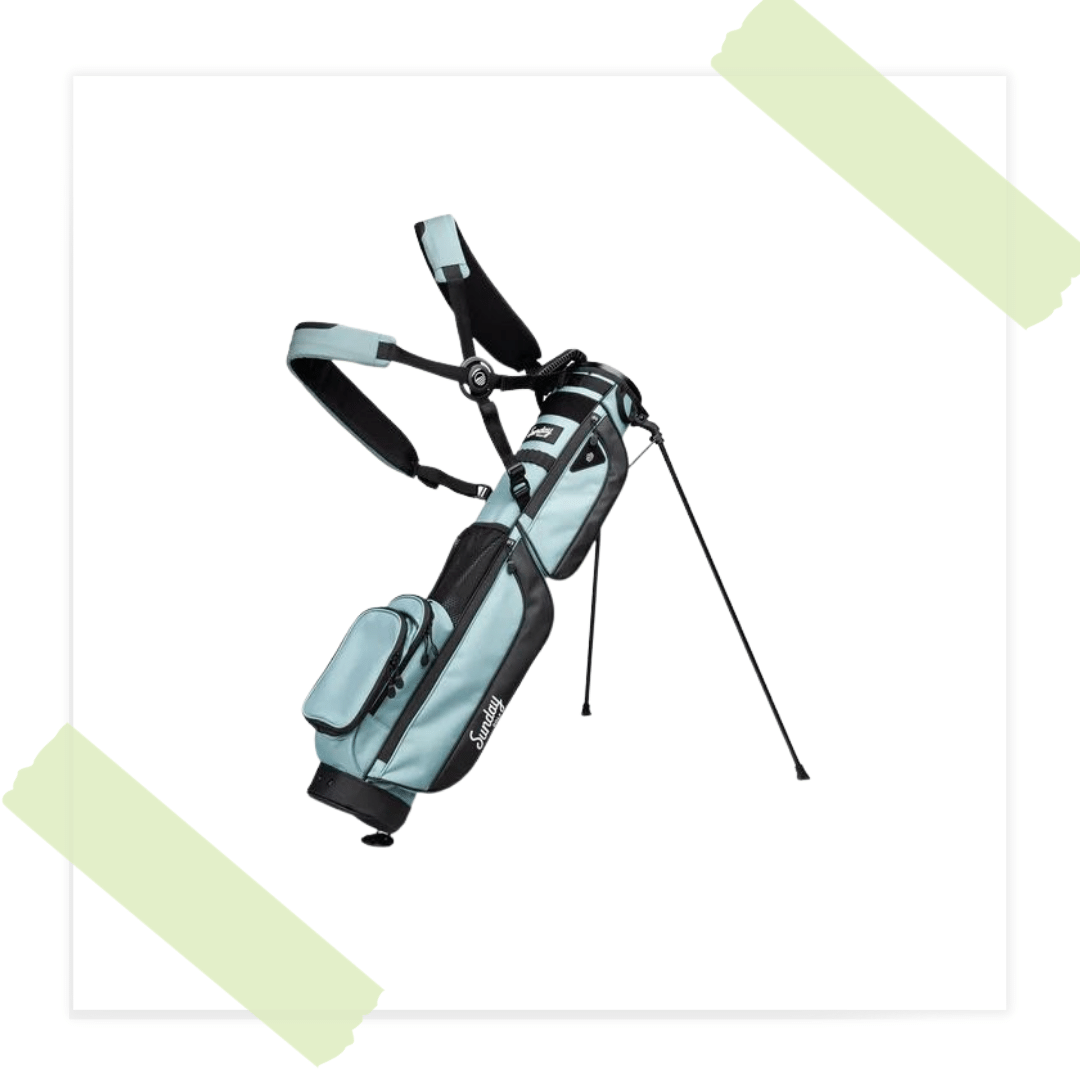 SHOP NOW
LOMA XL Bag in Seafoam retails on sale for $149 at sundaygolf.com.
Meet the LOMA XL, the big sister to LOMA. The LOMA XL is an updated and slightly larger version of the LOMA. Key differences between the two bags are the LOMA XL's three compartment spacing and ability to hold up to eight clubs, compared to the LOMA's two compartment divider for seven clubs. Though the LOMA XL is bigger than the original model, it remains lightweight and compact. The XL weighs in at 3.4 pounds, perfect for easy days on your favorite course. The XL also includes both velour-lined details and insulated cooler compartment.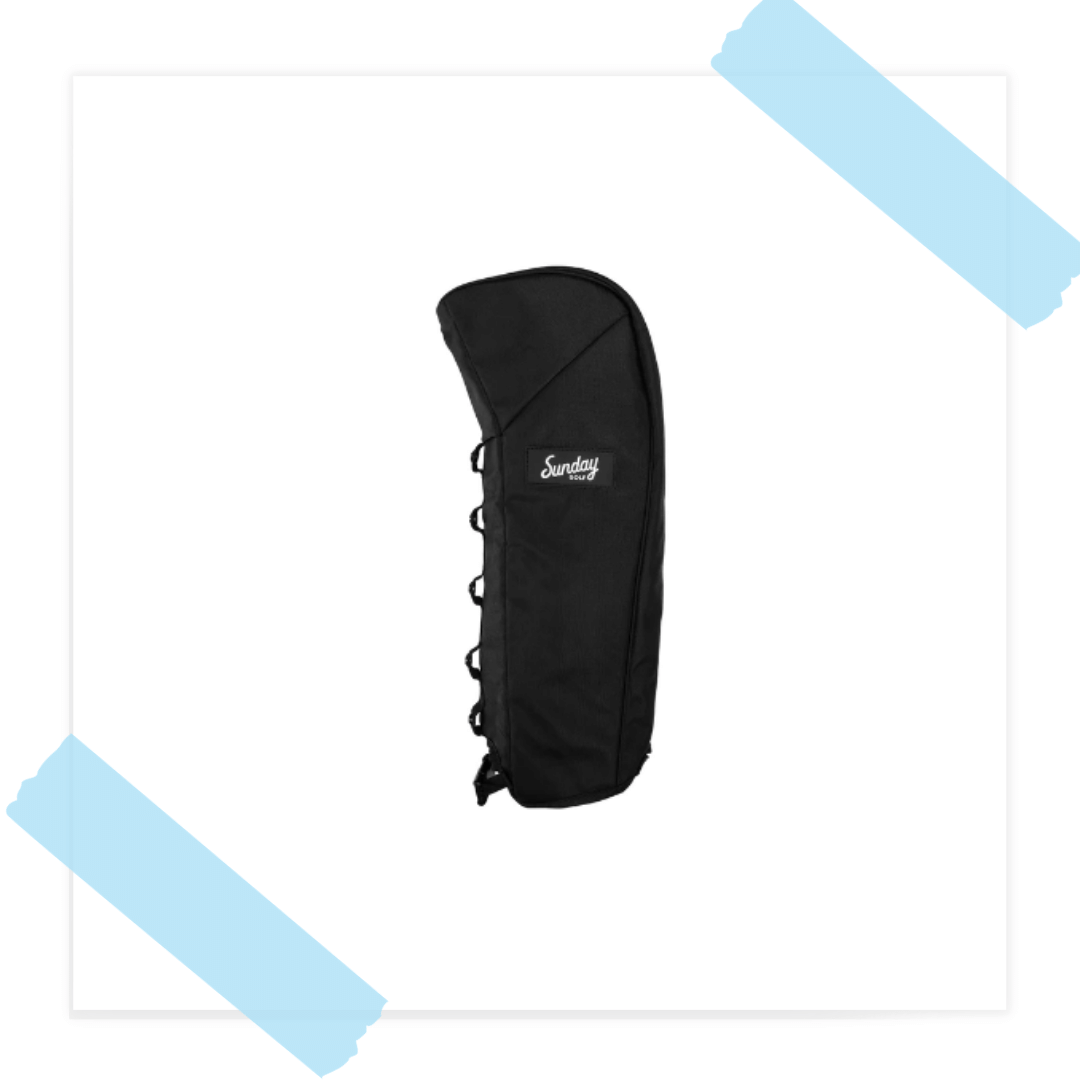 SHOP NOW
MAGNUM Rain Hood retails on sale for $27.99 at sundaygolf.com.
There's nothing worse than having a storm end your round early, and damaging your gear in the process just adds insult to injury. Protect your clubs and the longevity of your bag with the Magnum rain hood. For under $30, you can guarantee protection from the elements. Plus, the compact cover neatly fits over club heads to guarantee a secure fit, and it can be stored away without taking up valuable space when not in use.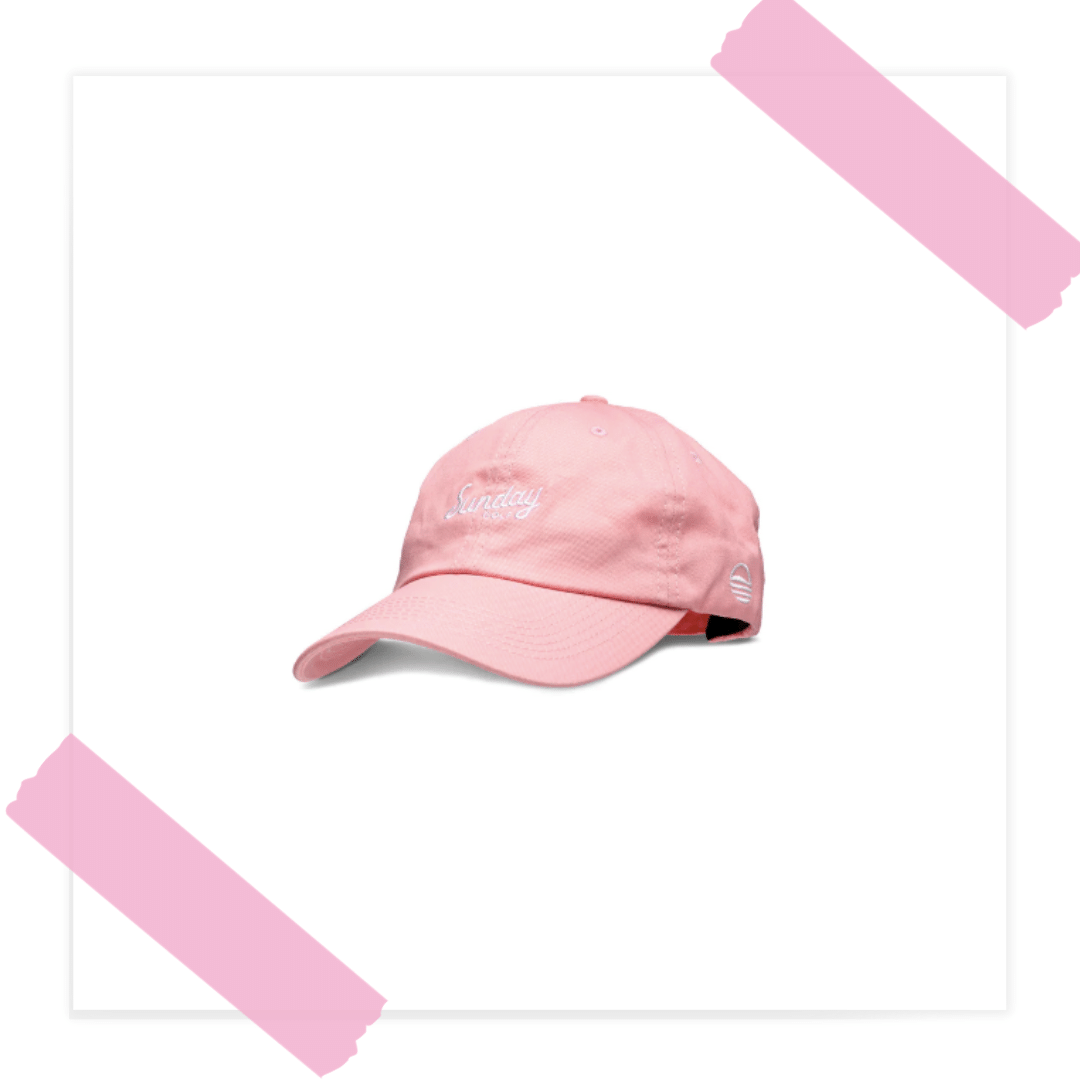 SHOP NOW
Sunday Golf Dad Hat in Coral retails on sale for $27.99 at sundaygolf.com.
Though technically not required or recommended to improve your handicap, a good accessory is hard to pass up. This trendy dad-style Sunday Golf baseball cap is a cute way to dress up your game. Featuring a simple design and a broken-in fit, this baseball cap matches any outfit. Block the sun for UV protection and keep hair tamed, all while sporting your new favorite golf brand.