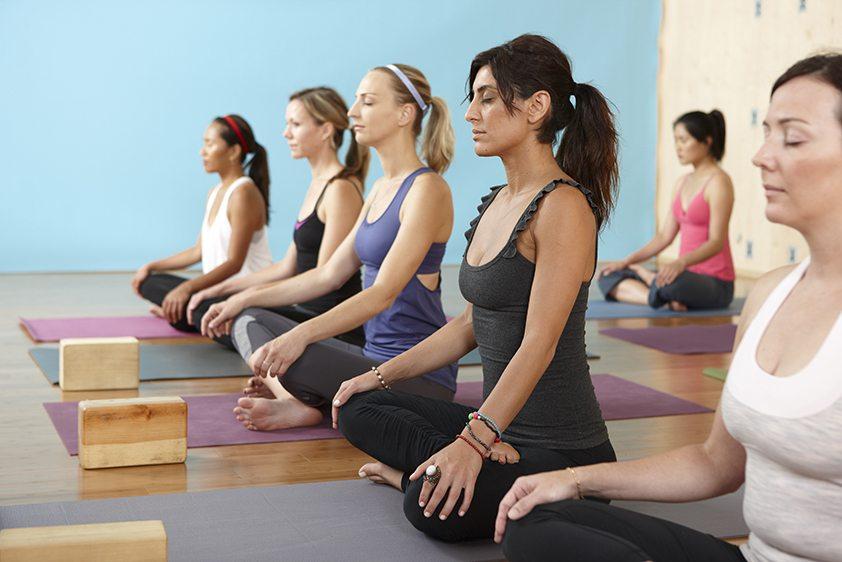 Enter The First Hour: Practicing Yoga
I recently signed up for a membership at a yoga studio, and I can notice everything is slowly changing. I pay attention to how I get in and out of bed— I take care of my body. I notice my body position when I'm sitting at my desk scrolling through Twitter or walking to the coffee shop down the street to meet with a co-worker. On the course, my swing feels fluid, I recognize the intricate joints and muscles through the swing, creating control. In yoga, by focusing on specific pieces of the body, you end the practice feeling soft and together.
Article continues below advertisement
I'm not going to lie and say being a beginner in a room full of experienced ladies is comfortable. That's the one obstacle I had to toss out of my mind and move on. Once that's achieved, the possibilities are endless. Like golf, there is no such thing as perfection— it's a journey of constant improvement. And the best part, it's completely selfish— and sometimes, that's a good thing. It's all for you.
At my studio, YogaWorks, there are dozens of different yoga styles (yes, there's different types of yoga) to choose from. This gives you the opportunity to try new things, or find classes that work excellent for you and what you want to achieve at the end of your hour. There are so many reasons to join a class:
When your daily routine is getting stale and you need something new
Relaxation is becoming essential in your stressful schedule
You're looking to heal your body and want to become more mobile/flexible
Or, you want to build strength but lifting weights aren't your jam
In every issue of Women's Golf Journal we include a section for Yoga— tips, tricks, and our favorite poses from incredible Instructors. We are always saying, yoga and golf go hand in hand, so why not give it a shot?
Check out some important yoga poses we learned that can improve your golf game.
For future tips and tricks on how to get better at your practice, stay in the WGJ loop! Follow us!