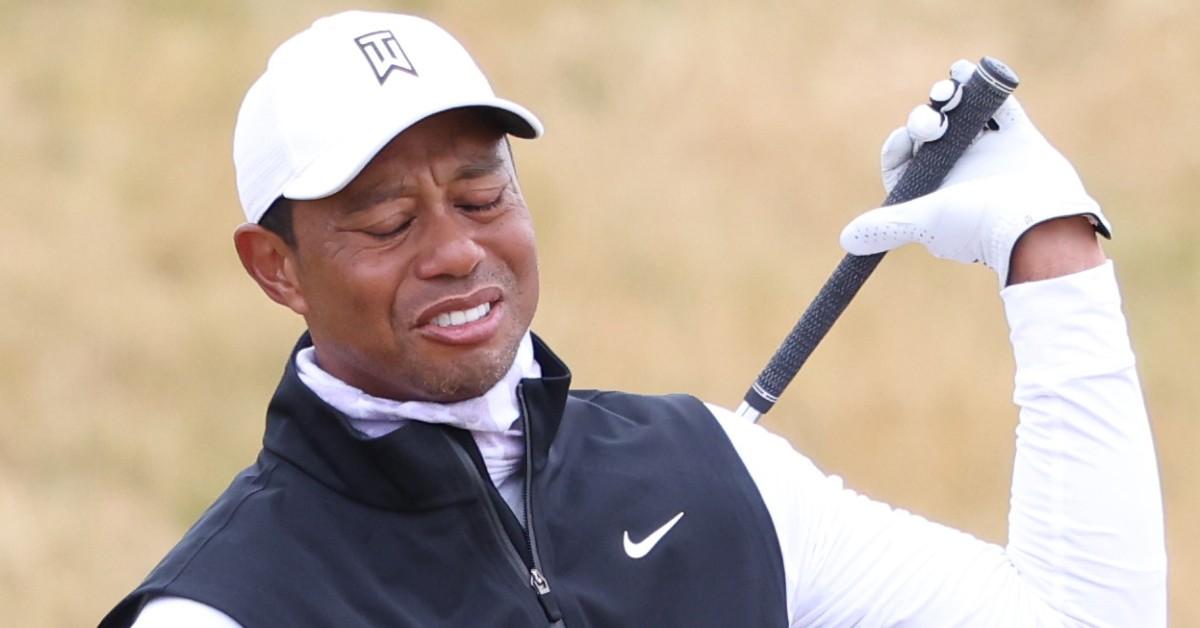 An Emotional Tiger Woods Reacts To Ovation At St Andrews Following Friday Round
Tiger Woods received an ovation from patrons at the British Open as his Friday, July 15 round came to an end.
Crossing the infamous Swilken Bridge with tears in his eyes for the overwhelming display of support that washed over him, Woods tipped his cap to onlookers as a thundering applause omitted from the stands.
After a tumultuous two days, Woods knew this would be the final time he would make the walk across the Old Course as a competitor in the British Open. Woods finished the Thursday and Friday rounds with scores 78 and 75, respectively.
Article continues below advertisement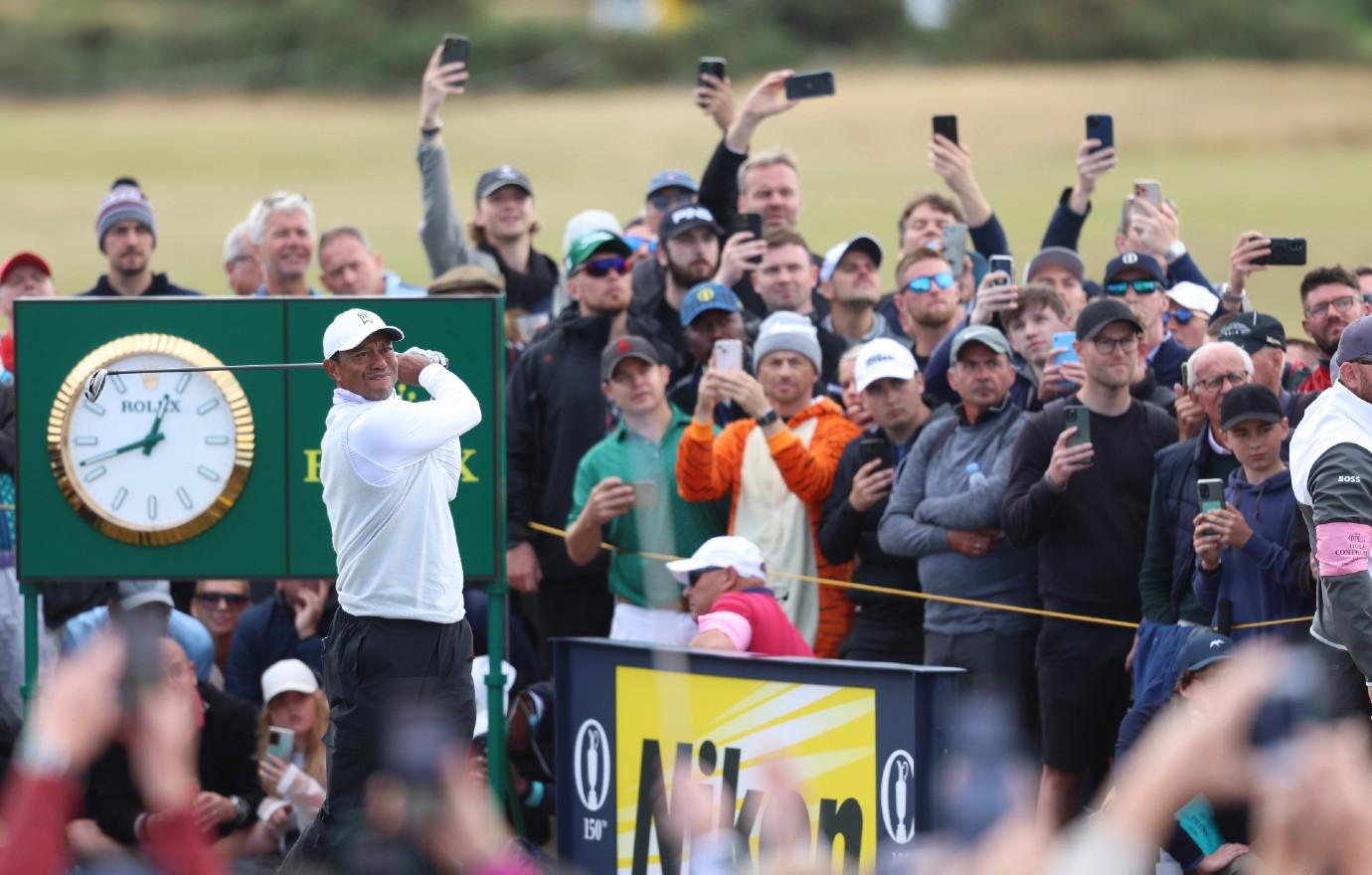 Article continues below advertisement
"So to me it felt like this might have been my last British Open here at St Andrews. And the fans, the ovation and the warmth, it was an unbelievable feeling. They understand what golf's all about and what it takes to be an Open champion," said Woods in a post-round interview with press.
Acknowledging the gravity of the moment, Woods's caddie, Joey LaCava, along with playing partners Max Homa and Max Fitzpatrick, held back on 18, giving Woods the stage — and ovation — to himself as he made the ceremonial-like walk.
"It was just incredible," Woods remarked on the actions of peers and his caddie. "It's just there's something to it that's just different. The nods I was getting from guys as they were going out and I was coming in, just the respect, that was pretty neat. And from a players' fraternity level, it's neat to see that and feel that."
Rory McIlroy and Justin Thomas also tipped their hats to the 15-time major winner as they passed each other on the course.
Fueled by Woods' decision to withdraw from the U.S. Open earlier this year — due to discomfort from injuries sustain in a nearly fatal 2021 car accident — speculation of whether or not he would able to perform clouded conversations in the golf world for weeks leading up to the major.
While this week's scorecard guaranteed the golf legend would not make the weekend cut, his presence at the Home of Golf was nothing short of symbolic and inspirational.
Article continues below advertisement
If the athlete is anything, he's resilient.
Friday's round had a rocky start and picked up downhill speed as a series of blunders plagued him. His 3-iron tee shot on No.1 landed in a divot and while his follow-up shot wasn't all that bad, a gust of wind carried the ball into the Swilken stream that crosses No.1 and No.18. This would set a tone for the rest of the day.
Despite this, Woods carried himself with a sense of dignity few are able to possess amid a disappointing round that's broadcasted to millions. Although the outcome was not one that sat right with the legend, the significance of the reality of playing St Andrews again was not lost on th superstar.
His bittersweet goal of competing at The Old Course, for possibly the last time at a high-level, had come to fruition.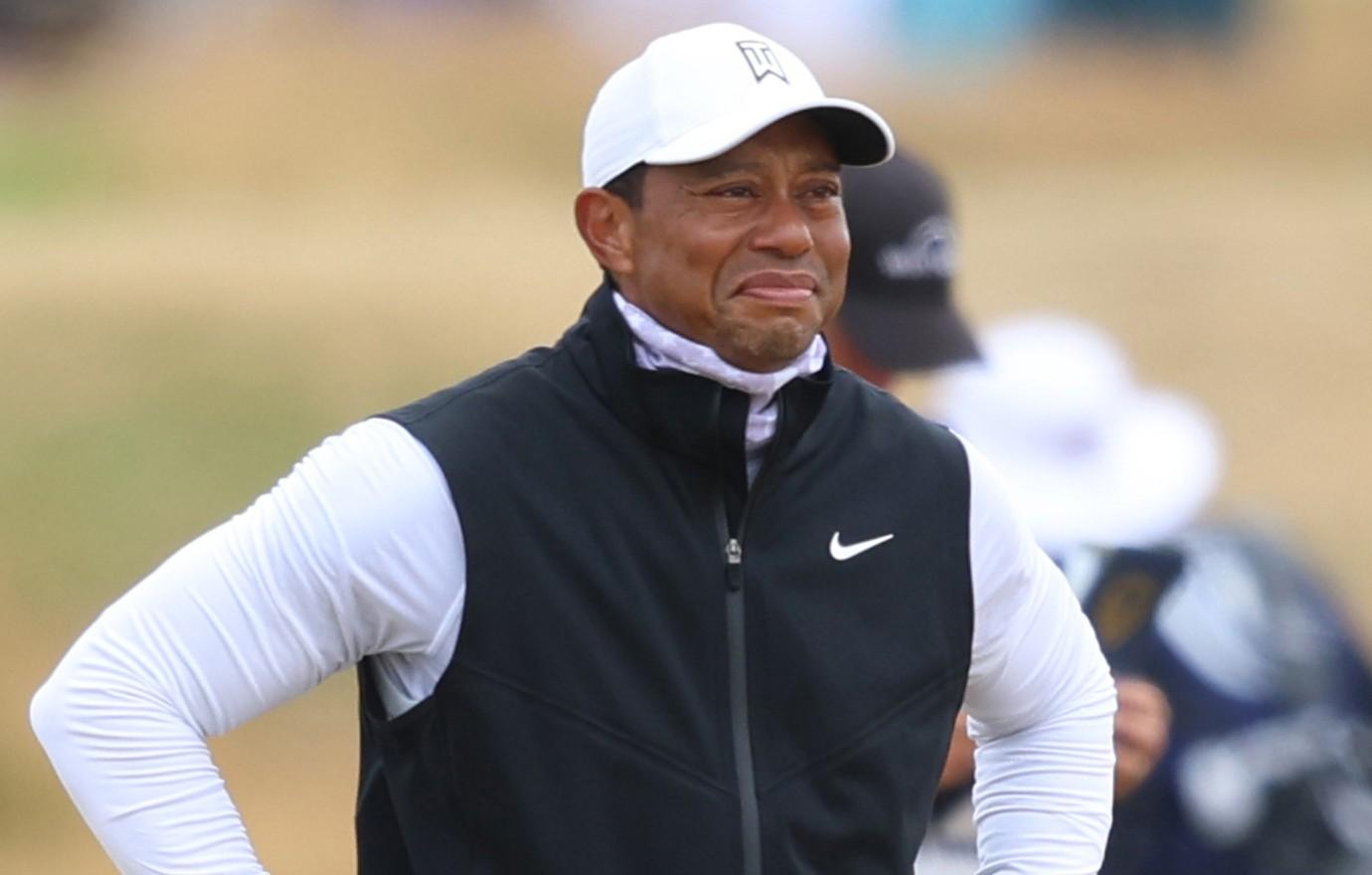 Woods, 46, has previously raised the Claret Jug three times, two of which were held at St Andrews, in remarkable displays of talent in 2000, 2005 and 2006.
As for what comes next for golf's Big Cat, that remains a mystery. As documented as Woods' desire to return to Scotland for The Open was, little is known for when the golf world can expect to see his name on a leaderboard again, if ever.
"Nothing in the near future. This is it," said Woods. "I was just hoping to play this one event this year. And I was lucky enough, again, got three events in. And they're all majors. So I feel very fortunate to have had the things happen this way and the struggles I've been through to get to this point."
For all that he's given the game, for inspiring a new generation of golfers and energizing the sport for nearly two decades, on behalf of Women's Golf Journal and golf enthusiasts everywhere, thank you, Tiger.