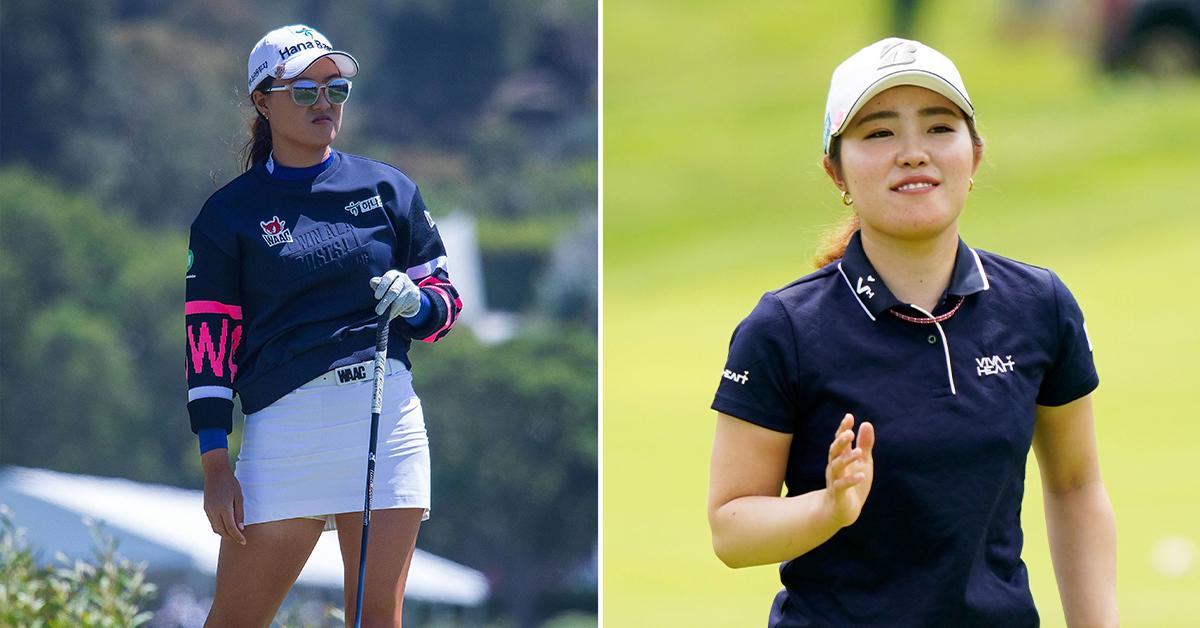 Furue, N. Korda & Henderson At Top Of The Leaderboard As Amundi Evian Championship Kicks Off
The Amundi Evian Championship is officially underway at the Evian Resort Golf Club in Evian-les-Bains, France.
All eyes are on Australian Minjee Lee, who overcame a 7-stroke deficit during last year's tournament in a miraculous bogey-free final round to claim the major title. While pressure for Lee to defend her title is on, Thursday's round leaders Ayaka Furue, Nelly Korda, Brooke Henderson and Cheyenne Knight are laser focused on their play.
Article continues below advertisement
Furue moved quickly to secure her spot at the top of the leaderboard, clocking five birdies on the front nine alone. Furue would add another four birdies to her tally thanks to the back nine, and would go on to finish at a solid 8-under for 63. As impressive as birding half the course is, the opening round could have been even better. Had it not been for a blunder on No.13, Furue's Thursday would have been bogey-free as well. Nonetheless, Furue's strong start can't be knocked and she remains the player to follow heading to Friday and potentially through Sunday.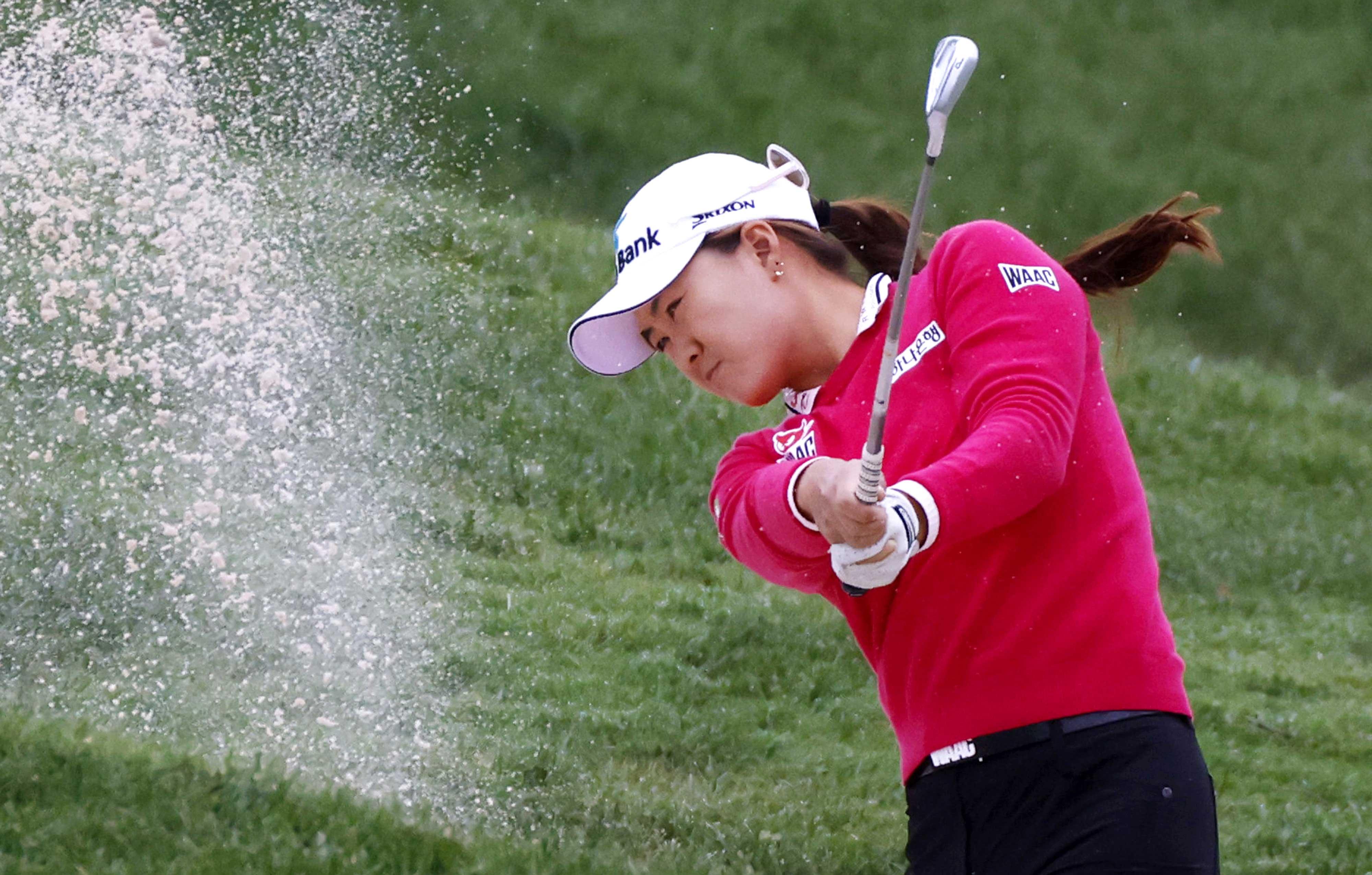 Article continues below advertisement
Korda and Henderson are both tied for second place after finishing the first round 7-under. The razor thin margin that currently sets the two golfers from first place will make for an intense Friday.
Korda went bogey-free to record a 64 opening round. While a series of birdies — seven total, to be exact — led her to the top of the leaderboard, she'll need to do more on Friday. Of course, it's no doubt that Korda's goal will be to separate herself from Henderson during Friday's round and gain crucial breathing room for the weekend.
Henderson also displayed fire right out of the gate with back-to-back birdies on the first three holes. Henderson punctuated her start with an eagle on No.9, albeit following a bogey on the previous hole. Henderson didn't dwell on No.8 much, and back-to-back birdies on 10 and 11 started her bogey-free back nine to finish second for the day.
Currently in third place at one stroke behind Korda and Henderson, Knight also showed up ready to play. Although Knight's opening round scorecard is plagued with more bogeys than the leaders in front of her, any first day blunders should be taken with a grain of salt. Golf is as easy as attempting to wrangle a feral cat, so it can be assumed that Knight will be dialed-in come Friday as she rights the wrongs of her opening round. Regardless of bogeys on both front and back nines, Knight recorded seven birdies, with more to hopefully come this weekend.
Article continues below advertisement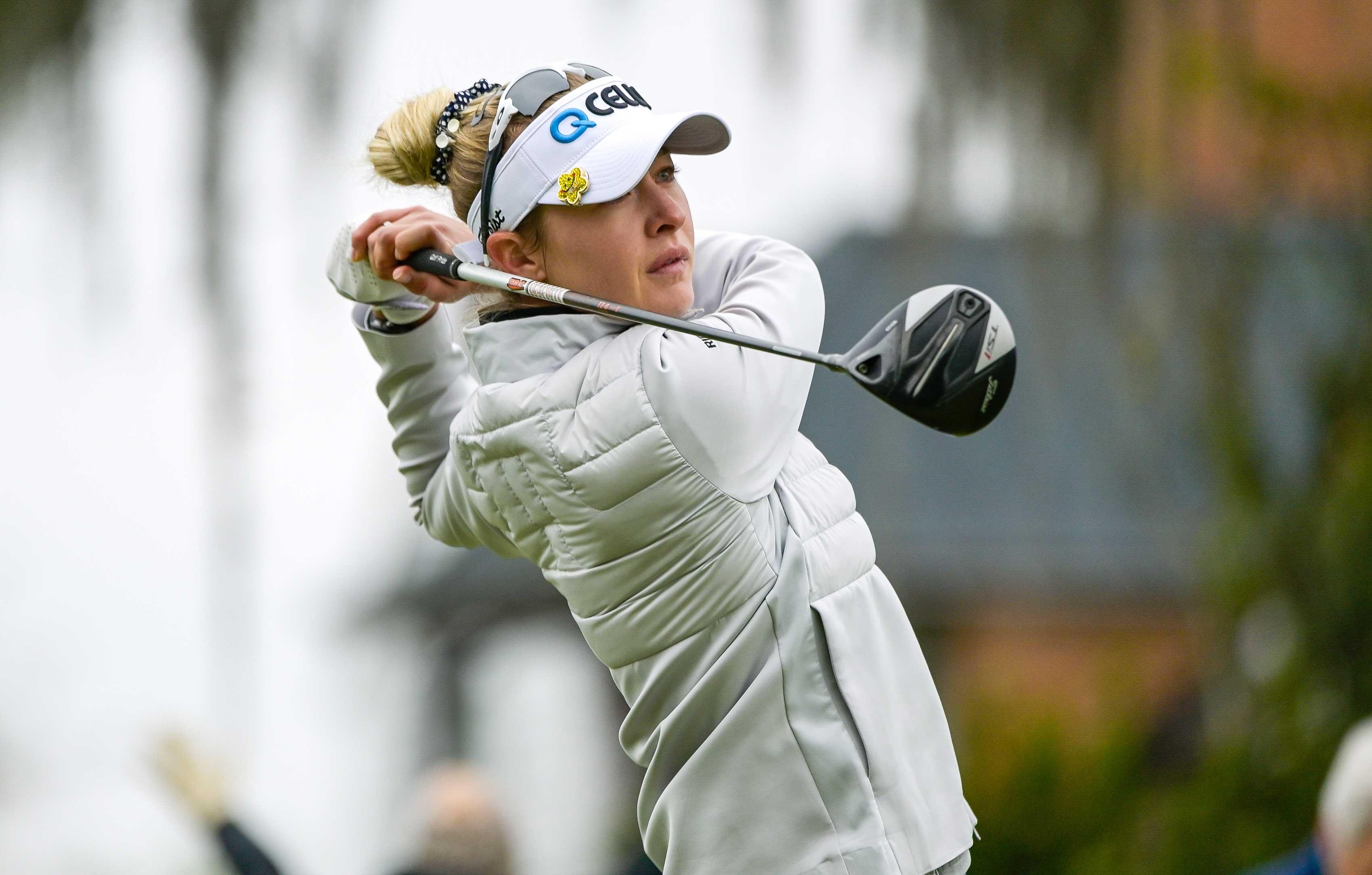 While just one day of play has concluded in Evian-les-Bains, one thing is for sure: these women have come to play. Within one stroke of Knight's fourth place, five players are currently tied for fifth. Yuna Nishimura, Jin Young Ko, Lydia Ko, Perrine Delacour and Charley Hull all have their eyes set on advancing further up the leaderboard this weekend.
The single-stroke leads are sure to gain intensity and force golfers to dig deeper into their bag of tricks to secure the title. If the remainder of the tournament is anything like the opening round, a more than thrilling weekend than previously expected is ahead for LPGA players and fans.
Thursday's opening round — along with many standout collegiate stars — is just another signal from the women's golf community that the rest of the golf world remains in dire need of change. Demand for more televised events and equal coverage of women's golf, pressure for equal support from sponsors and player's compensation, along with an end to the misconception that women are not interested in golf (or sports in general, for that matter) are just a few areas that are in desperate need of improvement by all involved in the golf world.
The fifth major of the season for LPGA golfers was first recognized as an event in 2000. More than 20 years later, the playing field and interest in women's golf has continued to grow. This week's Amundi Evian Championship $6.5 million purse is up for grabs. To follow the leaderboard and stream coverage in real time, click here.